How do I commission art: 
You email a photo that you would like painted, including any specific instructions. to info@valentinefineart.com.
I will send you a link to purchase your piece.. 
I will then start your art and keep you updated along the way!
It will take approximately 3 weeks to complete.
You art may be picked up or shipped to your home (you pay shipping.).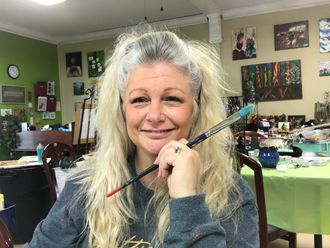 To inquire about commissions, coaching, classes, or other questions please contact me via this form.
Response time is usually 24-48 hours.