How do I commission art: 
You email a photo that you would like painted, including any specific instructions. to info@valentinefineart.com.
I will send you a link to purchase your piece.. 
I will then start your art and keep you updated along the way!
It will take approximately 3 weeks to complete.
You art may be picked up or shipped to your home (you pay shipping.).
Interested in a painting on the website?
Original paintings may or may not be available. Giclee prints are available. Email with painting choice and preferred size and an invoice will be sent.  
12 x 18 giclee print - $65 plus shipping 
16 x 20 giclee print - $90 plus shipping 
18 x 24 giclee print - $120 plus shipping 
24 x 30 giclee print - $170 plus shipping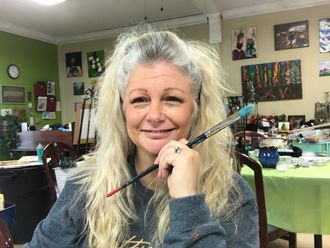 To inquire about commissions, coaching, classes, or other questions please contact me via this form.
Response time is usually 24-48 hours.