Mixed Media Art by Kim Valentine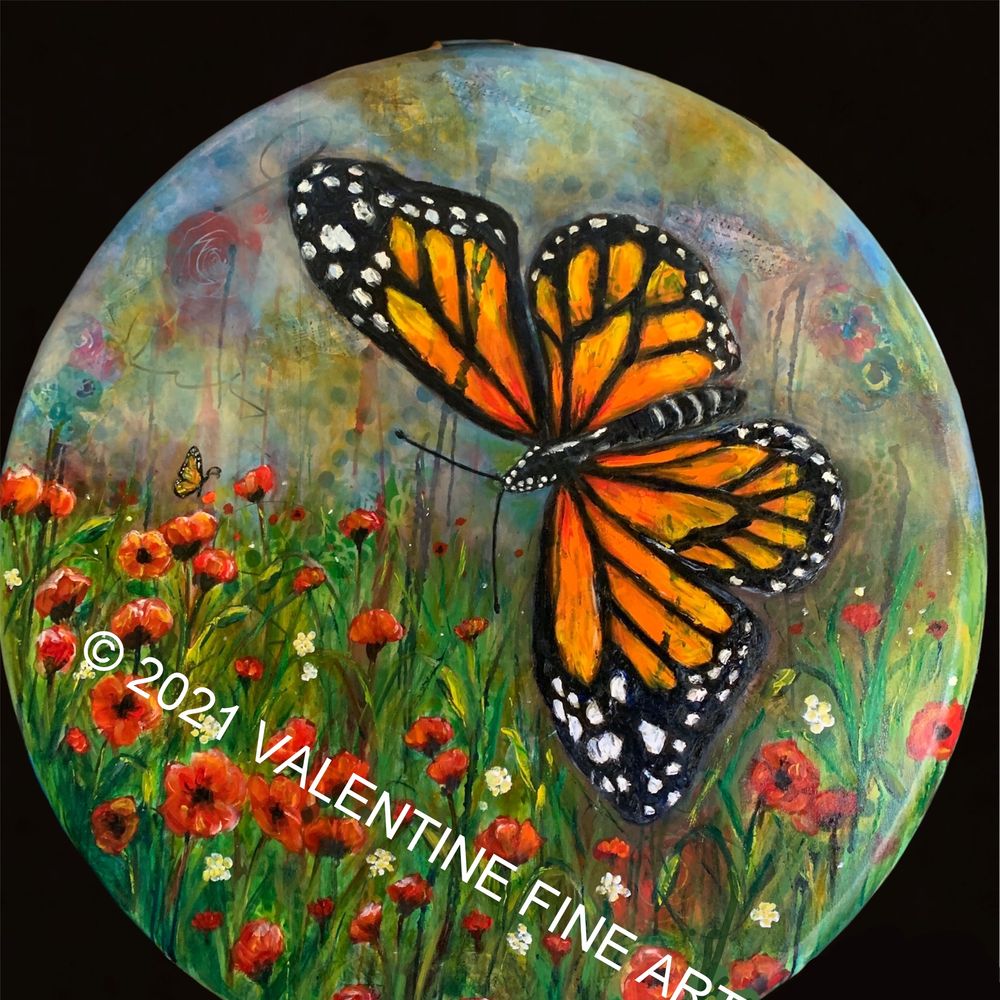 Majestic Monarch
Mixed Media Painting
Have you ever wondered what it would be like to fly? I have!
I've always been fascinated with butterflies. The whole metamorphosis is amazing in itself. But then to fly, gracefully and silently over fields of flowers, Seems like heaven to me. 
Painting this, and looking at it now, just makes me happy!
Painted on a 30inch round, beveled, canvas.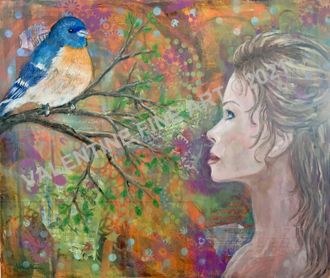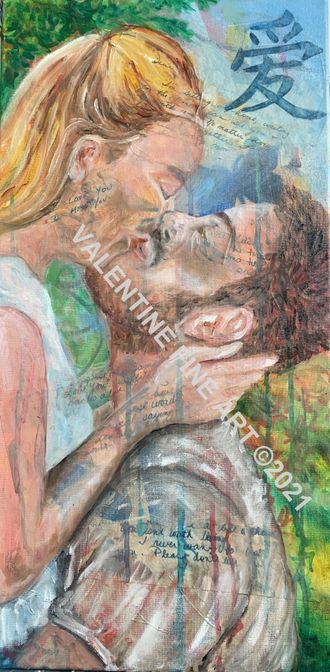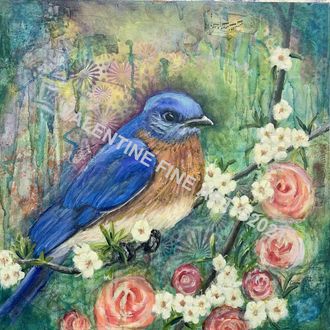 Bluebird
The bluebird is said to represent happiness, pleasure, prosperity, or good health.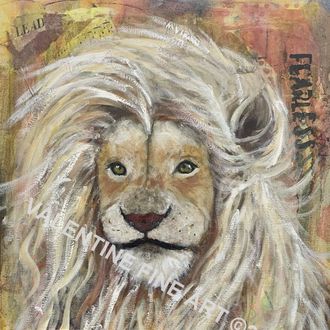 Fearless
This young lion is learning what it is to be protective; brave; a fighter and a hunter.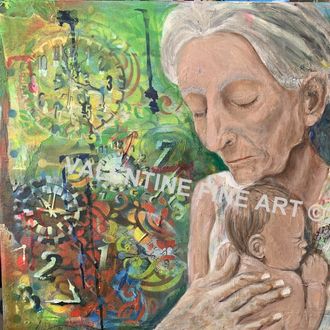 Totality of Time
So I got permission from Sam Jinks, the sculptor who created the Woman and Child image I used in this painting. I sent him a copy of the painting and this was his response.
"Kim, this is beautiful, congratulations!
Thank you for sharing it. It's a new take on the image of the sculpture I made, but also many artists through history have made of the beginning and end united.  You have taken it somewhere new. All the best with your work,
Kind regards,
Sam"