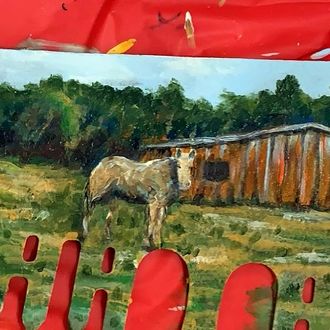 Tammy Scholar
March 10, 2021
We had Kim paint a 5ft cross cut saw for my dad using pictures we sent to her. She took multiple pictures and painted them onto the saw as if it was one picture. The pictures all had different backgrounds that Kim removed for us to make the picture look better. She painted horses, chickens, a silo, a truck and horse trailer and cows for us. She does amazing work in a timely manner. Excellent work in our opinion.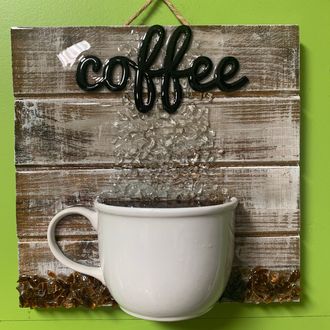 Michelle Dahl
October 19, 2020
I LOVE my coffee art piece! It's perfect for my kitchen's coffee bar. I was so touched by your notecard and especially your book. How incredibly inspirational it was to read. Thank you. I'm going to pass onto my daughter for her to read. She will be as moved as I was. I am blessed to know you, Kim and so grateful to God for having our paths cross two years ago I will send you a picture once I hang my art. Thank you again so much!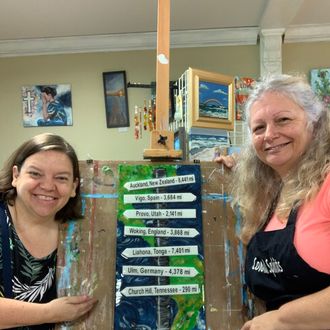 Tiffany Trent
August, 8, 2020
I was very specific about what I wanted and she did not only what I wanted, but even more! I was thrilled with the outcome!. Kim went above and beyond. She let me see what she had done at every step to make sure I liked it. She suggested things that I would never have thought of! I will absolutely go back to her when I have another project! Thanks so much, Kim, for the amazing job you did for me!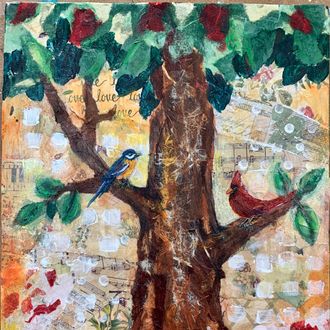 Michelle Freer
april 14, 2020
I love it! Thanks again, so excited to have a Valentine original!
A wonderful commissioned piece. Easy to work with, great communication throughout the process.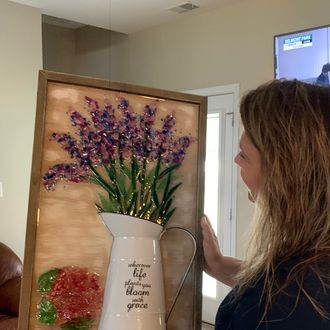 Jessica Keen
September 27, 2020
Kim Valentine's creations are beautiful treasures and speak volumes of her talent! She is a joy to work with, professional and open minded, while also being patient and timely during the commissioning process.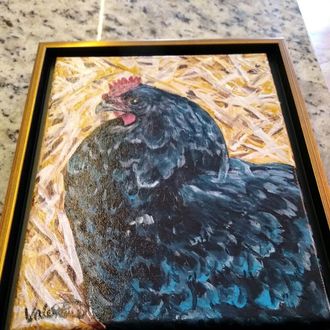 Brandy Evans Hunter
May 23, 2020
We commissioned Kim for a Christmas gift! We sent a picture of what we were looking for and it was perfect! Our neighbors loved their gift! She does amazing work!!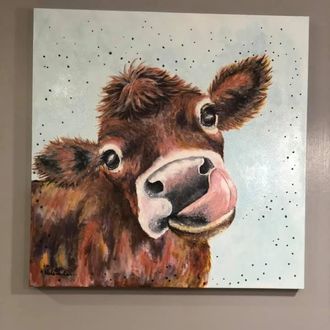 Ina Manning
May 14 at 12:49 PM
Kim is the absolute best! I had given her an idea of what I wanted and this is the finished product! She's so great to work with and her work is amazing! Be sure to check her out!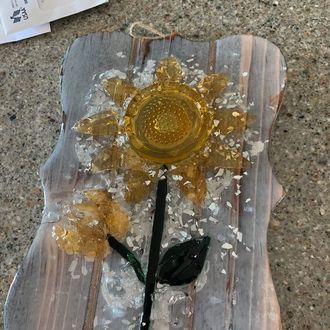 Lisa Ann
June 2, 2020
Thank you so much, my daughter absolutely loved her sunflower glass art! I knew as soon as I saw it, that I wanted it for her. You shipped it all the way to Colorado for me too! Beautiful work and I am gonna keep my eye out for some more pieces!! Thank you so much!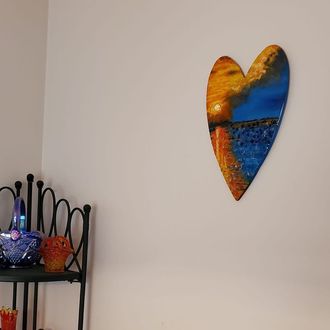 Jean Beltran
May 17, 2020
Beautiful works of art!! love love love...