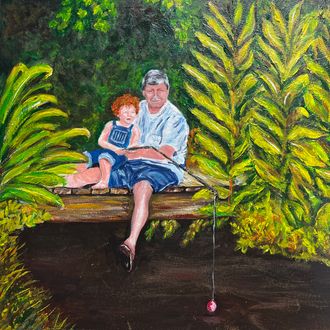 Mike and Faye Meeks
January 2023
My wife Faye met Kim Valentine in the spring of 2022 year at Framer's Alley. Kim was siting with several of her paintings waiting for assistance. Faye admired her paintings and that was the beginning of our love for her and her work.
We discovered right away that Kim is an Incredibly talented artist. She is not limited in the scope of her work as she can draw and paint anything with incredible detail.
Kim has completed over 8 Paintings for us so far this year, 5 of which have been portraits. I can't tell you how pleased we are with her Incredible Artistic Ability to capture all the details in each painting. We have much more work for her to do. We feel blessed to have her in our life and we absolutely love everything she paints. Every time Faye visits Kim's studio she is like a child in a candy store and always brings back a couple paintings to brighten up our walls.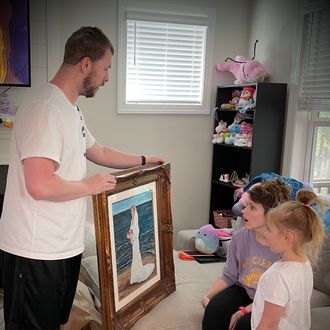 Jules
november 2022
The painting is absolutely gorgeous!  From the details of the dress down to my wedding rings and even wedding make-up were captured seamlessly!  Not to mention the texture of the sky, and ocean, her incredible ability to use and create warmth utilizing the color pallet brings style to the painting!  She even was able to capture the highlights within my hair…the painting is like none I have ever seen!  Her artistic flare and skill shines through and we will cherish this for years to come!  I can't wait to show it off in our home.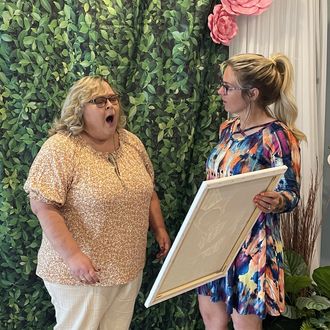 Grandma's babies
May 2023
Her expression says it all! Morgan commissioned me to paint her children for her mother and she loved it.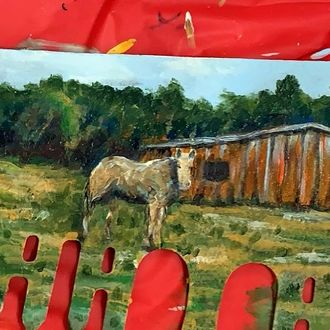 Tammy Scholar
March 10, 2021
We had Kim paint a 5ft cross cut saw for my dad using pictures we sent to her. She took multiple pictures and painted them onto the saw as if it was one picture. The pictures all had different backgrounds that Kim removed for us to make the picture look better. She painted horses, chickens, a silo, a truck and horse trailer and cows for us. She does amazing work in a timely manner. Excellent work in our opinion.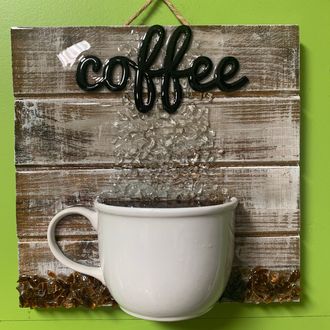 Michelle Dahl
October 19, 2020
I LOVE my coffee art piece! It's perfect for my kitchen's coffee bar. I was so touched by your notecard and especially your book. How incredibly inspirational it was to read. Thank you. I'm going to pass onto my daughter for her to read. She will be as moved as I was. I am blessed to know you, Kim and so grateful to God for having our paths cross two years ago I will send you a picture once I hang my art. Thank you again so much!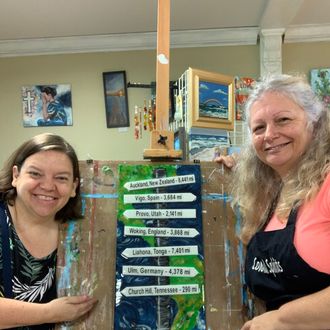 Tiffany Trent
August, 8, 2020
I was very specific about what I wanted and she did not only what I wanted, but even more! I was thrilled with the outcome!. Kim went above and beyond. She let me see what she had done at every step to make sure I liked it. She suggested things that I would never have thought of! I will absolutely go back to her when I have another project! Thanks so much, Kim, for the amazing job you did for me!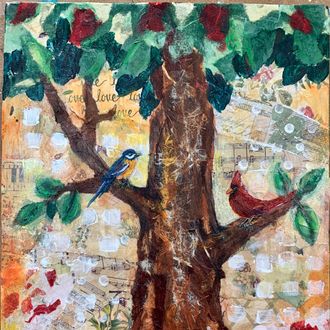 Michelle Freer
april 14, 2020
I love it! Thanks again, so excited to have a Valentine original!
A wonderful commissioned piece. Easy to work with, great communication throughout the process.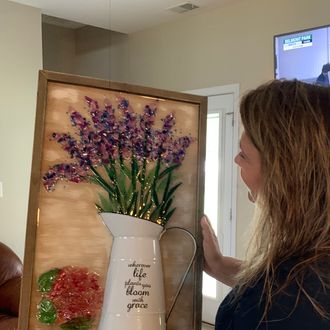 Jessica Keen
September 27, 2020
Kim Valentine's creations are beautiful treasures and speak volumes of her talent! She is a joy to work with, professional and open minded, while also being patient and timely during the commissioning process.